SEO and Online Marketing – It Takes a Perfect Set-Up to WIN!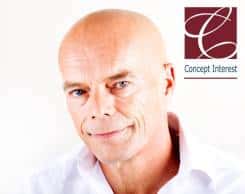 We started SEO back in 1999 – literally before Google launched. Since then we have serviced Danish and other European companies in all sizes with state-of-the-art SEO. And we still do! You want a stable partner, right? We have held the highest score by Dun & Bradstreet (AAA) several years in a row and still do. We are here today – and tomorrow!
In late 2009 we moved our entire business to Florida, USA – for many reasons. We still service European clients as well as select US based clients. The Danish / Scandinavian approach is different in many ways – and we keep our clients close. Our longest lasting client celebrated 16 years anniversary with us in late 2017.
If you like a non-pretentious approach, a very straight forward communication with as little noise as possible, a 100% flat structure with direct communication with your SEO Expert – and all combined with a total dedication to success – you might like to do business with us.
Pricing?
If you measure by the amount: We are not the cheapest. But if you measure by your results: We are second to none. Period!
Why? Our work will continue to provide you results. Year after year. That's how a seemingly higher price all of the sudden becomes "cheap" 😉
Knowledge
Thomas Rosenstand has written and published 6 books on SEO and Marketing (in Danish). He is a frequent keynote speaker at conferences in Europe and acclaimed as the leading capacity on SEO in Scandinavia.
SEO Analysis
This "product" is and has been the most popular product in our Danish branch since we introduced it back in 2003: The SEO Analysis and Report. We analyze every single thing (literally) on your website or e-commerce site that has or might have an influence in your rankings in Google and other search engines.
Read more
We do every test by hand – nothing is done by some software or by a guy in India or where ever. The analysis is done by Thomas Rosenstand and so is the report to you and your website provider.
We separate the report in "NEED" and "NICE". Every issue in "NEED" simply has to be fixed to compete in the search engines. And the issues in the "Nice" section? Well – they are nice to get fixed if it is within the limits of possible.
But… It's all in Danish?
Yes – the rest of this website is in Danish. It kinda makes sense when you take into consideration that we serve the Danish market, right? Actually we do serve most of the European markets regarding SEO and we proudly deliver state-of-the-art SEO services to American companies with a taste for the massive European market. We DO take clients from other countries – basically from all over the World. We speak English, Danish, German and – most important – Googlish! Let's start talking now – and we can begin creating results tomorrow!  
Let's start talking!
Our American Company
TCON Services, LLC | 111 N Pompano Beach Blvd, Suite 1505 | Pompano Beach, FL 33062